Do you have a love for adventure, traveling, and meeting new people?
Do you have any Disney songs in your playlist? When you go to a park do you secretly wish you had an excuse to play on the swings? Have you dreamed of visiting the United States to visit its great cities, improve your English, and learn more about American culture?
GreatAuPair USA can make your dreams a reality.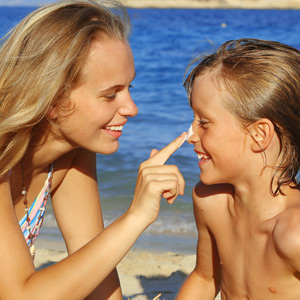 Qualified au pair experts
GreatAuPair has been expertly matching international au pairs with carefully screened American families since 2001. We can do the same for you. We have great families to choose from in nearly every major metro area of the United States. So where would you like to go?
GreatAuPair is one of very few au pair agencies designated by the United States government to operate a J-1 cultural exchange program for au pairs. This means our host family and au pair selection criteria, screening, training, and monitoring processes must comply with US government au pair program regulations at all times. This helps ensure the safety of both au pairs and host families.
Inspiration
Good reasons to be an au pair are far too numerous to list here, so we'll cover the highlights:
Make new friends, especially with your American family
Improve your English and knowledge of the United States
Earn a minimum weekly stipend of US $195.75 (calculated based on the federal minimum wage; subject to the FLSA, and may be higher based on state and local minimum wage requirements)
Have opportunities to travel and see the US
Receive up to $500 in education allowance to take courses while in the US
Have 30 days at the end of your program to travel
As if that's not enough you also get:
Care and guidance from our GreatAuPair team during your program
Full room and board from your host family
Documentation allowing you to receive a J-1 visa
Round-trip airfare from your home country to the US
Training through the GreatAuPair USA Training Academy before you arrive in the US
Travel and accident insurance during your stay
The opportunity to extend your stay for another 6, 9, or 12 months after your first year
What do au pairs do?
This is where your love for children's songs and parks comes in handy. As an au pair you will be responsible for the safety and wellbeing of children in your care. This is an especially rewarding responsibility as you will create special bonds with these children.
The J-1 Au Pair program was created by the US Department of State to allow you to experience American culture while living with a host family. Au pairs have a unique position in the family as both a family member and employee. As an au pair, you perform tasks such as:
Playing and supervising children
Preparing meals and cleaning up afterwards
Making school lunches
Helping with bathtime
Driving children to school and activities
Helping with homework and tutoring
Doing childrens' laundry
Keeping kids' rooms tidy and organized
Other child-related duties requested by your family
You are not expected to do heavy housework, yardwork, pet care, laundry, or meals for the entire family. That being said, you are also a member of the family, so don't be surprised if you're asked to sweep up dry cereal from breakfast or to participate in chores that are shared among family members.
Working hours and schedule
As an au pair, you will work hard providing high-quality childcare, so naturally you will need a break. To ensure that you're not overworked, the Department of State has set limits on working hours and time off. Your host family will provide you with a weekly schedule. When you receive your schedule, make sure it complies with the following requirements:
You are scheduled to work no more than 45 hours per week
You are not working more than 10 hours on any given day
You have 1.5 days off per week and one full weekend per month (Friday evening to Monday morning)
During the first 12 months, you will receive two weeks of paid vacation