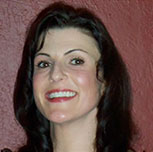 Jennifer Brown
Vice President Program Operations
Jennifer is responsible for all aspects of the J-1 au pair program, which means she's leading several teams across multiple disciplines to continually grow and manage the program to ensure that the customer experience continually exceeds expectations.
Jennifer is able to simplify the complex and get things done. She enjoys the challenges that come with growth and her position provides ample opportunity to exercise her creative side. Jennifer appreciates working with smart and innovative people who push her to do more.
Jennifer joined GreatAuPair with previous experience in managing a J-1 au pair program. She has a deep appreciation for foreign languages, which helps her discover the differences and similarities between different cultures. Her discoveries help to broaden her perspective and understanding about the global community.
Jennifer graduated from the University of California at Berkeley.
In her free time, Jennifer likes to spend time with her friends and family. Often you'll find her outdoors, trail running, kayaking, hiking or climbing.
We'll connect soon. Meanwhile, you can register for free to get started.
- or -
Continue Browsing