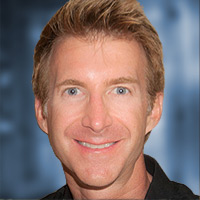 Shannon Pitts
CEO
Shannon has over 25 years of business experience as a successful entrepreneur and senior executive.
His primary focus has been in the technology and marketing services industries with high growth business models. He has significant experience in the areas of strategy, technology, marketing and operational management.
Prior to creating GreatAuPair in 2001, Shannon was co-founder of several Internet companies and served in executive positions ranging from VP of Marketing, Chief Marketing Officer and Regional President. Shannon has participated in numerous mergers, acquisitions and public offerings for companies he's managed.
Throughout his career, he has provided his expertise and professional services to many Fortune 500 companies, including Microsoft, Sun Microsystems, Oracle, Hewlett-Packard, US WEST / QWEST, Viacom, Disney and PG&E.
Shannon gained an appreciation for cultural exchange while studying in Japan for a year during college. He graduated from Washington State University with a BA in Communications and a minor in fine arts, and he can still order sushi in Japanese.
When Shannon is not busy creating or managing Internet start-ups, he enjoys kite surfing, paddle boarding, paragliding, skiing, working out, cooking healthy meals and spending time with his family.
We'll connect soon. Meanwhile, you can register for free to get started.
- or -
Continue Browsing